Leadership Coach | P.Eng, M.Eng, PMP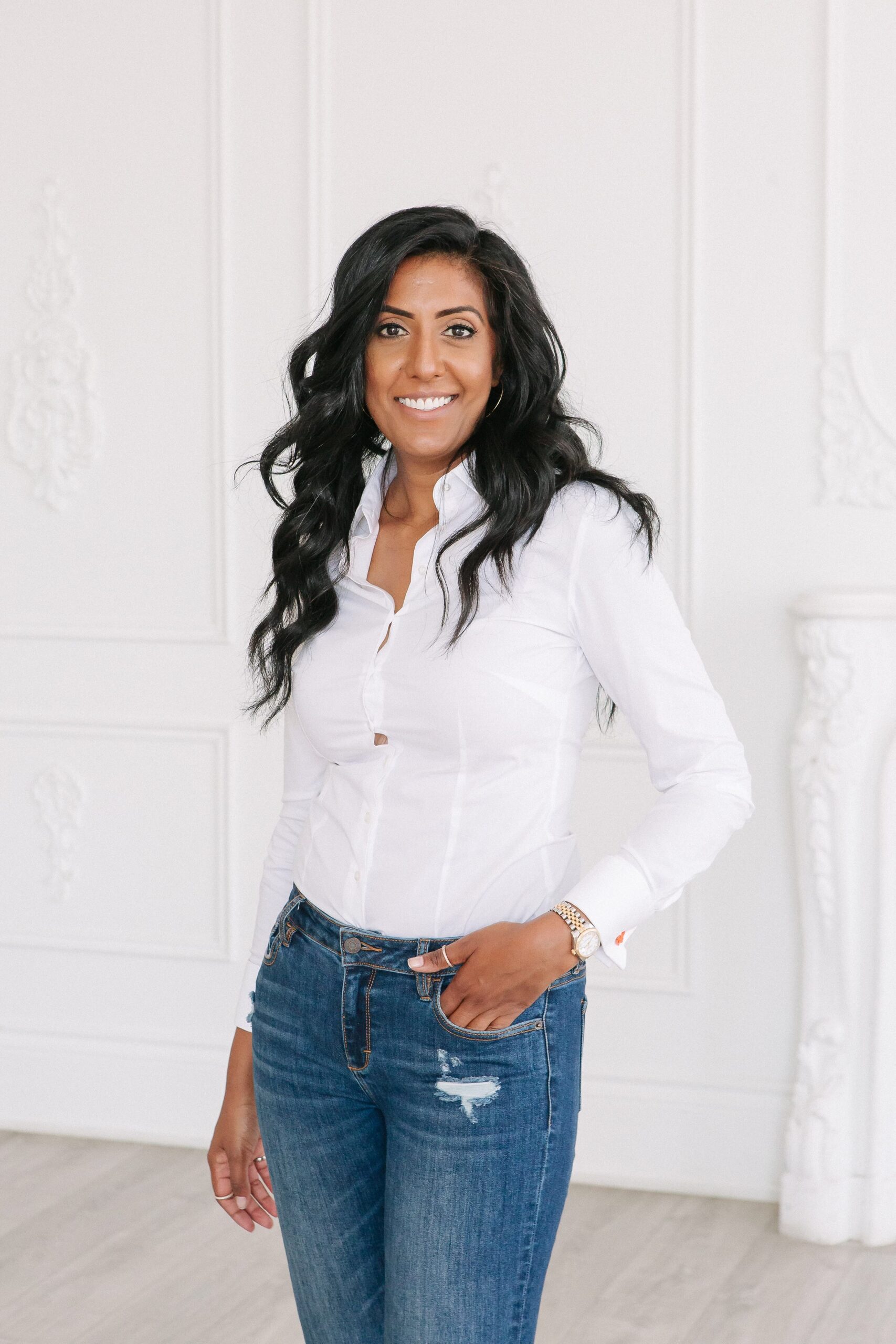 Leadership is a way of being
Being a leader has stretched, challenged and broken me into designing my own unique leadership style.  I thought being a successful leader meant I had to fit in leaving me feeling divided from my authentic self.  Through introspection, learning from great leaders, and investing in my own self-development, I reconciled within myself – in order to be a leader that will have a positive impact in my organization but more importantly the people I get to lead, I must lead with integrity, honesty and loyalty.
I have 20 years of experience in the aerospace and defence industry leading small and large teams with my current role leading a team of 270 employees.  I am a licensed engineer and have completed leadership programs at the Niagara Institute For Creative Leadership and High Performance Leaders.  
Out of my passion for leadership and developing the potential in people, I've tailored leadership fundamentals and techniques to marry both the feminine and masculine qualities within us in order to lead in alignment with your best self.  My purpose is to help you leave a legacy larger than yourself. I am the founder of Leading ImperHERfectly Consulting.
1-1 Leadership Coaching & Mentorship
Whether you are starting out on your leadership journey or a seasoned leader, my approach to coaching and mentoring is to focus on your strengths and values to help you grow into your authentic leadership style.  Developing a foundation that is in alignment with your body, mind and spirit in order to create the platform to push beyond limitations toward achievement.  Success is built from resiliency, leaning into vulnerability and learning to be comfortable being uncomfortable – I will shared with you tools and frameworks that will support your journey of growth and transformation.  The ultimate goal is to have meaningful impact on all those you lead, including yourself.
Mindful Leader Programs - Leading in Alignment
Program 1: – 7 Coaching Sessions + 2 BioCharging Sessions $888 + Hst
This one of a kind leadership program is developed in alignment with the seven energies centres (chakras) within us by detailing our key fundamental principles and practices for effective leadership. As a leader, it is imperative we first lead ourselves before leading others and in this 7 week program, you will:
(i) explore your values, strengths, blind-spots and limiting beliefs
(ii) develop the confidence to give effective feedback
(iii) strengthen your team(s) performance
(iv) be equipped with tools and techniques for effective problem solving, communication and time management.
Program 2: – 11 Coaching Sessions + 2 BioCharging Sessions $1333 + Hst
Expand the 7 Session program above to also include:      
(i) Organizational Design
(ii) Mission/Visioning Strategy Development
(iii) Goal Setting / People Development
As a leader, having a mindfulness practice has been fundamental to my success. More and more research is emerging correlating brain health and meditation thus substantiating the positive effects this ancient practice has on our body-mind connection. I will share with you my leadership story, my mindfulness practice(s) and we'll indulge our minds in a group meditation that will leave you a believer if you are not an avid meditator.                                                        
Join us Friday August 19th 7-8pm
H2 OM Holistic Living Studio
115-58 Marine Parade Drive