Registered Massage Therapist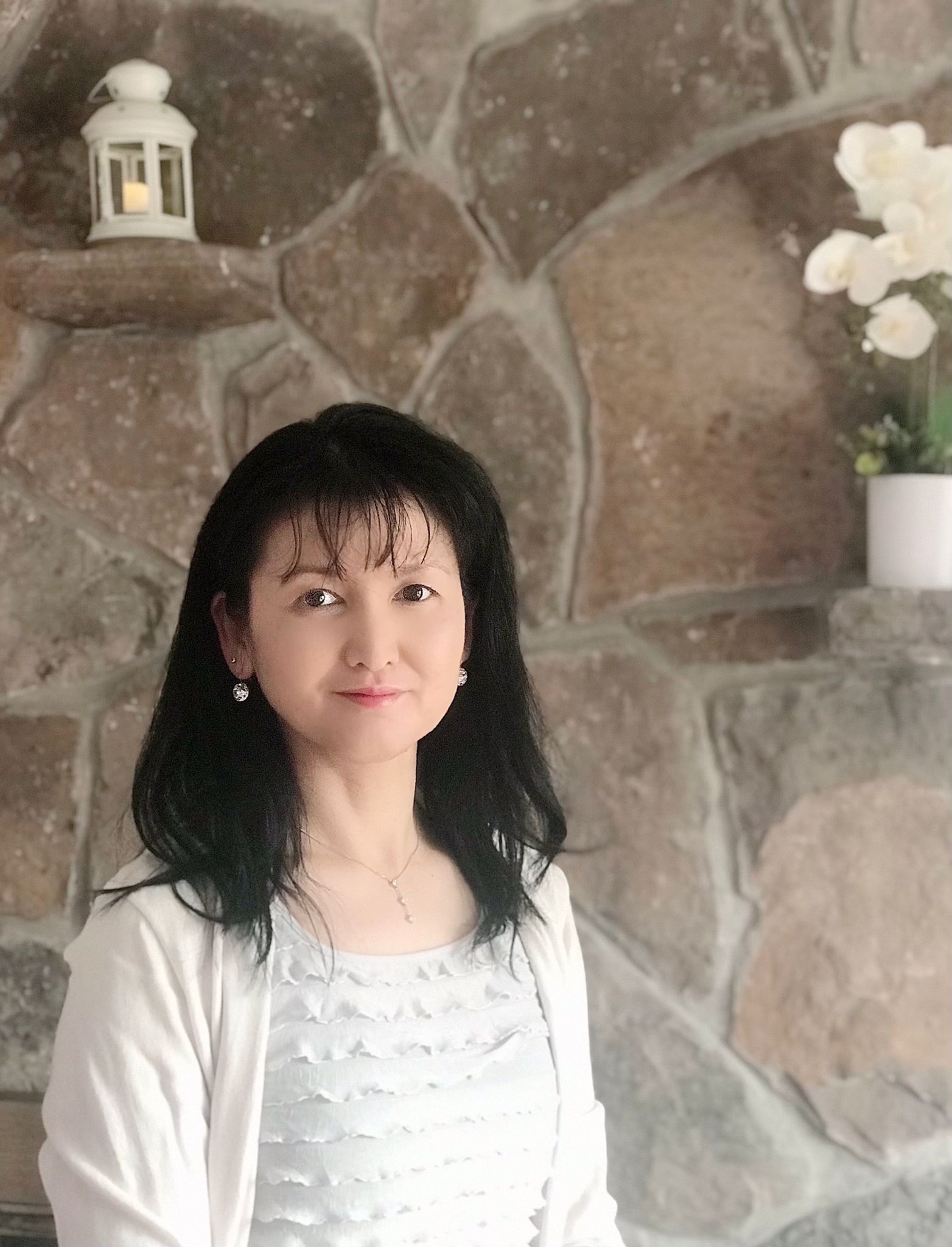 As a mother of three, I realized that listening to ones own body is very important to maintaining mental and physical health. I was born in Japan and I attended Tokyo Woman's Christian University, where I obtained  a Bachelor of Arts, majoring in Communications. Since then I completed the massage therapy program at Centennial College and successfully registered at College of Massage Therapists of Ontario. My hobbies are playing the piano and practicing Pilates. I speak Japanese, English, French and German. I love meeting new people and have travelled to more than 30 different countries to meet people and to explore the World.
My passion as an RMT is to help my clients' well-being both physically and mentally. I am very happy to be working as a part of the H2 OM team and supporting our clients' through their holistic journey.
Always smile, always follow your heart.
Areas of Expertise:
Swedish Massage
Hydrotherapy
Pre- Natal Massage
Infant Massage
Cupping
Fascial Techniques
Lymphatic Massage
Remedial Exercises
Trigger Point Therapy
Joint Play Rhythmic Mobilizations
TMJ Treatment
Hot Stones Massage 
Registered Massage Therapy
Massage Therapist treat clients by using touch to manipulate the muscles and other soft tissues of the body. With their touch, therapists relieve pain, help heal injuries, improve circulation, relieve stress, increase relaxation, and aid in the general wellness of clients. 
An RMT is an individual who is registered with the College of Massage Therapists of Ontario (CMTO) in accordance with the Regulated Health Professionals Act and the Massage Therapy Act.
Pre Natal Massage & Infant Massage
Pregnancy is a powerful and exciting time. It can also be exhausting. A prenatal massage is a great way for expecting mothers to find relief and relaxation. Your therapist is specially trained in how to position and support your body throughout the massage. Prenatal massage can help to relieve aches and pains and can lead to a better nights sleep. Prenatal massage can also improve circulation, and help reduce nervous tension.
Massages are also beneficial for infants! If your infant has trouble with gas, constipation, colic, teething and congestion. They can benefit from a massage therapy treatment.